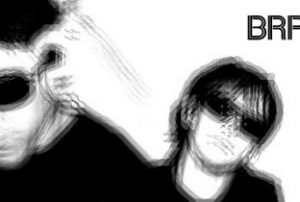 'Blue Room Project is Jeff Belfi and Shane Ehlers, two New York based producers and DJs. They cross the boundaries placed on today's music industry with ease, drawing on influences from progressive, tech house, breaks and everything in between, with an emphasis on warm, organic
spacial sounds.
Having known each other since 4th Grade and sharing a friendship for almost three quarters of their lives, it was safe to say that their interests would be quite similar. It was in 94 when they picked up a pair of decks that they soon become fascinated by the music. From that very moment music would stick in the forefront of their minds forever. And a thirst to explore and develop their musical skills further turned them to DJ'ing.
With their own unique style within their DJ sets, they were able to mesmerize and uplift clubs in Detroit, New York, Parts of Canada and even reaching to the middle eastern city of Tel Aviv. As they would Feed off each others selections, their sets would build a smooth but powerful stream of music. You can sense the constant flow of communication between them as each piece of vinyl was seamlessly mixed.
In early 2002, BRP moved from Long Island to Manhattan, and focused primarily on production. Cutting their teeth on remixes of Everything But The Girl's 'Temperamental' and Sasha's 'Baja', the duo experimented with various sound setups in which they could develop in their own productions. This not only would help add a unique twist to their DJ sets, but also take their music to the world stage. Only then was Blue Room Project truly born and its real meaning was then realized.'